Welcome!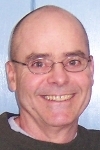 The pelvic floor is a term that describes the muscles that span the opening at the bottom of the pelvis - the bony structure that forms the very center of our physical frame. It powerfully influences many aspects of our lives, yet its significance is often underestimated and misunderstood. For many of us there can be numerous social and cultural taboos associated with this area and a degree of embarrassment when talking about it. In the last few decades, however, research on the male pelvic floor has made it abundantly clear how important these muscles are to our health and vitality - and the surprising impact they can have on pelvic pain, prostate health, sexual dysfunction, and urinary issues.
Massage and bodywork can play an important role in many aspects of pelvic floor awareness and health as you will see when you read through the pages in this website. The beneficial effects of skilled touch are not limited to the pelvic floor alone but can extend to the entire physical body, our emotions, and our overall sense of well-being.
Broadly speaking, two of the most common reasons clients engage my services are listed below:
Pelvic floor massage and bodywork to increase awareness and vitality
"I feel blessed and grateful to have a bodyworker such as you to work with. I feel healthier when I keep the pelvis and pelvic floor open." - J. M.
All men can benefit from getting to know their pelvic floor, yet massage and bodywork rarely if ever includes these muscles. If you are curious to learn more and are open to exploring this area, massage and bodywork is an excellent and rewarding way to do so. You will learn where your pelvic floor is, what it feels like, what the muscles do, how they are related to the integrity of your core, and how they support the functions associated with them. You may also become aware of emotional and energetic aspects of this key area as well as excess tension or weakness, and how these affect other areas of your body.
You can, of course, elect to receive pelvic floor work simply as a wonderful sensory experience, without any particular goals. Many clients initially try this work as part of a core massage and bodywork session - pelvis, hips, thighs, low back, and abdomen - and like it so much that they request pelvic floor work in subsequent sessions. They often describe it as, among other things, "amazingly relaxing".
Pelvic floor massage and bodywork as treatment for pain and dysfunction
"What you have written has been groundbreaking for me. I owe you a lot for publishing that. I really admire what you've put into it, and out there, for people." - R. C.
If you have discomfort, pain, or other symptoms in the pelvic floor, perineum, pelvis, lower abdomen, low back, groin, or genitals, massage and bodywork can be of great benefit. Pelvic floor muscle problems can stem from overuse, disuse, misuse, and abuse, as well as mental and emotional stress. Research has shown that these muscles can generate pain and cause dysfunction in all of the above areas, and research has also shown that massage and bodywork can be an effective therapeutic option.
Use the menu above or click on these links to navigate to those pages that cover pelvic floor related pain and dysfunction:
Chronic Prostatitis / Chronic Pelvic Pain Syndrome, Sexual Dysfunction, Urinary Dysfunction, and Sports / Cycling.
NOTE: For those men who do not live in Northern California and are unable to travel here, I offer consultations via a Zoom video meeting or by phone. See my Consultation Services page for more information.
______________________________________________________
"I recently came across your website while writing some coursework. It is fantastic! Your website indicates a level of professionalism and knowledge that is excellent in the area of men's health." - H. T.
I have two goals for this website. The first purpose is to inform readers about my pelvic floor massage and bodywork services. Equally important, however, is my intention for this website to be a resource for men to learn about their pelvic floor - a subject not often or easily discussed - and what options are available should these muscles become problematic and need attention.
For ease of use most pages have a summary or introduction at the beginning to give you a sense of the content. A thorough discussion follows for those who want a more in-depth exploration of the topic. Be sure to see the graphics in my Anatomy and Function page for a visual understanding of the muscular layers of the pelvic floor and its placement within the body.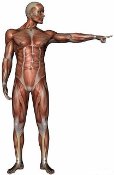 I welcome questions about my work including any concerns you may have. I also welcome comments regarding your own pelvic floor observations, experiences you've had with primary care physicians and urologists, feedback about this website, or additional information about the male pelvic floor you think I may find interesting.
Email me at corebodywork@gmail.com, or call me at 415-626-7095. Please note that all appointments are set up by phone. See my Rates / Contact page for rates, location, directions, and a map.
For further reading, see my related website coremassage4men.com. There you will find additional information on the male pelvic floor, including more on its role in sexual function and dysfunction, how it relates to energetic practices and concepts, and its importance as an essential component of the body's core.
My Resources page has an extensive list of the books, journal articles, and research papers that I have found useful in my own understanding of the male pelvic floor.